UNFORGETTABLE EVENTS AT PAR2PLAY:
WHERE FUN MEETS THE FAIRWAY
November has arrived, the perfect time to book your holiday celebration at Par2Play. Unleash laughter, festivities, and cherished memories in our cozy bays or spacious venue – where every moment becomes extraordinary.
Call us
732-448-2769Call us
CELEBRATE THE HOLIDAYS
Curious how a holiday part works @ Par2Play? Step one: You're here. Step two: Request info for an epic event. Step three: Our team tailors the celebration to perfection, from cozy bays to the entire venue. Let's create unforgettable memories together!
OUR OFFERINGS
1
BOOK FOR YOUR
VERSATILE EVENT SPACE
Discover our flexible event space that adapts to your needs, perfect for gatherings of 6 to 40 guests. From Corporate gatherings to Team-building exercises, Birthdays to Anniversaries, our venue is your canvas for unforgettable moments.
2
SELECT YOUR
FOOD CHOICES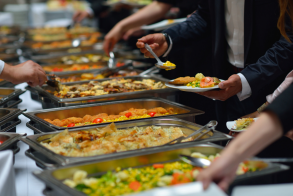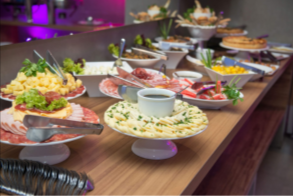 Enjoy a worry-free event with hand picked gourmet catering or you are free to bring your own. Its also a BYOB facility so beers and wines are welcome.
3
ADD-ONS
We provide numerous options to elevate your corporate event
Executive LoungeExperience private event spaces equipped with Audio /Visual capabilities including projectors, TVs, Mic system
BARTENDING / FOOD SERVICING In-house we have Bartending and food servicing team members to service you and your friends.
LESSONS WITH PROSOur PGA Certified professional instructors are here to provide valuable tips and swing lessons during your event.
ENJOY THE EXTRA PERKS
Our Holiday Party Packages come with a host of perks, including:
2 or 3 hours of unforgettable moments.
Reserved bays.
Play your own Music with our SONOS Connect
BYOB Facility
Team competitions with prizes and gifts
Complimentary use of golf clubs and sporting equipment
Game demonstration: Get ready to play like a pro.
Ice Machine, Fridges, complimentary coffee, Silverware
*NEW! KORAOKE System hooked with large screen TVs for unforgettable experience:
READY TO BOOK ?
Request more info or call our Events Team today!
Call us
732-448-2769Call us
FREQUENTLY ASKED
QUESTIONS
1. How do I book a holiday party?
Contact our Events Team through our website enquiry form below or by phone @ 732-448-2769 to get started.
2. What's included in the Holiday Party Packages?
Packages include game play, reserved bays, club use, game demos, and amenities listed above.
3. Can I customize the menu?
We are not a food facility and guest are allowed to doordash their own food or we help with catering services
4. Do I need golf experience?
No, our instructors cater to all skill levels.
5. Is there a guest limit?
Our space accommodates various group sizes. Each bay accommodates up to 6 guest
6. When should I book my party?
Book well in advance, especially during busy holiday seasons.
7. Are there any special offers?
Our Members enjoy exclusive discounts and events
8. How do I get started with planning?
Contact us for personalized event planning assistance.